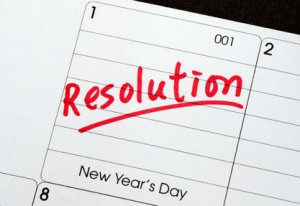 With the new year rapidly approaching, your thoughts should turn to resolutions, and  how to become a better sissy. It's time for you to put on your thinking caps, and determine what type of goals you have for self improvement. These goals can either be sissy feminized goals, or they can be more mundane. Either way, for increased likelihood of actually meeting those goals, you need me as your  Sissy Life Coach to help you become a better you.
Tailor Made Programs to Help You Become a Better Sissy
Now though the end of January, I am taking applicants for my 2014 Build a Better You course.  All applicants must have a stated goal to work toward.  As mentioned above, it can be kink-related, or it can be as simple as getting you into shape.  The curriculum for each student will differ, and be individualized to what each of you needs to become a better sissy.
Course length will also vary depending on the goals, with a 4 week minimum.  Someone who has a stated goal of working up the courage to go real-world panty shopping will have a shorter course than someone who wants to suck a cock on cam for me.  Generally speaking that is.  Some of you are salivating for the opportunity to hear me give the command to suck.  Those students will be on the fast track to course completion!
Course Criteria and Application Process
In order to be considered for acceptance into the program, you should prepare for, and agree to the following:
1)  Know what you want to work toward.  I am giving you the rare opportunity to think for yourself as opposed to me telling you what to do.  That part will come during the implementation phase.
2)  Contact me to schedule a 20 minute minimum call to go over your goal(s).   During this call, you should not only be able to communicate your goal, but any thing that I need to know in order to craft your coursework. (eg, you are married, etc)
3)  Be prepared to complete assignments outside of our sessions.  The length of time necessary for these will vary depending on your goal.
4)  Understand that you are committing to a program of at least 4 consecutive weeks in nature.  More intensive coursework is available after the 101 level, if you desire it and if I enjoy your company.
5)  Commit to a minimum of one 20 minute session per week for the duration of your program.  Those sessions will be scheduled in advance.
So put on your prettiest panties, curl up on the couch with your legs tucked under you, and give some serious thought to what you want to achieve in 2014.  Together we can make it happen!