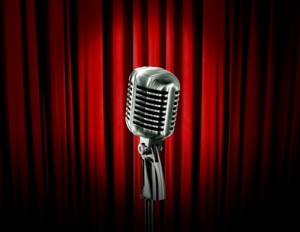 It's been awhile since I handed out a group sissy assignment, and I've decided that this one should keep sissy divas busy, as well as amuse  me.
Not long ago, I missed a connecting flight, and spent the downtime doing what most people do…watching transformational videos on YouTube.  I always enjoy watching boys turn into girls, and thankfully, the Internet offers a plethora of sissy divas putting it out there for all to see.
After awhile, I got bored of that, and moved on to actual performances.  I skipped the "Frozen" video, as I am sick of that movie, and I've never seen it.   I was drawn like a moth to flame to watch Devana DeMille as Gwen Stefani, because I like Gwen.  Devana did a good job, and I spent some time clicking around her performances.  If there are other Gwen fans in the house, Trixie Mattel is fun to watch as well.
The more that I surfed around, the more I felt that while I was seeing some good acts, that I wasn't seeing true sissy divas in action.  That was until I found this video, and that was my inspiration for your assignment.
Sissy Divas – Time to Walk that Sissy Walk
I decided that with all the eager-to-please sissy divas that I know that I should be able to watch shows that are tailored to my preference. That is, of course, where you come in.  It's time to put on your heels, start singing into the handle of your hair brush, turn on the cam, and entertain me.
You'll need to pick from one of the following songs.
Since we've already talked about her –  Hollaback Girl – Gwen Stefani
Telephone – Lady Gaga ft Beyonce
What's Love Got to Do With It – Tina Turner

Express Yourself – Madonna
Run the World (Girls) – Beyonce
You can also go to the source of my delight, and do "Sissy That Walk".
While the actual task is to convincingly lip sync the song, you will get extra points for getting any dance moves right.  So get busy, sissy divas, and get your groove on!