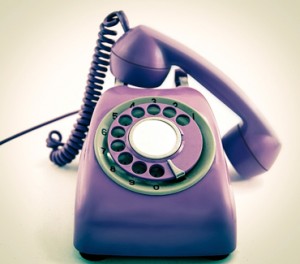 I recently finished a long project, and that is to your benefit, as it means that I have more time to spend time with you than I did during the winter months.  Since I last updated here, I've acquired several new sissy playthings.  Some need someone to process all their longings to be feminine with.  For them, I've a listening ear, and heartfelt guidance.  Some crave cock so bad that they'll tremble merely reading the words.  For them, there are assignments geared toward them being used for the receptacle hole that they are.  Others will want something entirely different. But no matter what the desire, I've enjoyed getting to know each of them.
Since it's been awhile, I need to update and remind everyone of how things work with me.  Going forward, you can view my Schedule page for more specific information.
General Availability for Feminization Phone Fun
I am on EST and I do not take late night calls.  It is rare that you'll fine my line turned on after 8:00 p.m.  I have a vanilla career that I very much enjoy.  That is always my priority, and I have phone sessions around it.  That said, I do have a great deal of flexibility with my work schedule.  So you'll find me in and out over the course of a day. If you don't catch me when you ring, either try again later, leave a voice mail or send an email.  In general, at this time I don't have much weekend availability, and what I do have is usually taken up by previously arranged sessions.  If that changes, it will be on the Schedule page.
A Word About Voice Messages
If you leave a voice mail requesting a call back, be sure to leave your name, number, and your hours of availability in EST.  I do not return messages that don't have all three of those components.  Some people have a great deal of freedom in their lives.  Others need a great deal of discretion.  When I don't know which situation applies, I err on the side of caution, and simply don't return the call.
Sessions by Appointment
When my schedule allows it, I do take sessions by appointment.  Note that because I do not take late night calls that my evening hours tend to fill up quickly.  To that end,  same-day scheduling often doesn't work for me.  Sissy Finishing School Gold Star Students always have have priority status in regards to scheduling sessions.  Once scheduled, you will not be bumped by them, but they will have first dibs on any unclaimed appointment slots.
New Clients
I am currently accepting new clients. However, all new clients are subject to time caps on their sessions until they become established callers.  When that happens is solely at my discretion.
I am someone who enjoys building relationships.  I don't do what I do because I have to, I do it because I enjoy it.  So if you'd prefer a one-and-done, please find someone else to call.  If I don't think we are going to be a good match, I will tell you.
I offer a direct dial service.  That means that when you call, you will immediately speak directly with me.  You should have your card information ready at that time.  If you have further questions, I do welcome pre/between-session communication, providing it is not abused.
I look forward to a sissy-filled summer, spending time with all my darling playthings!  Let's enjoy the sultry heat!