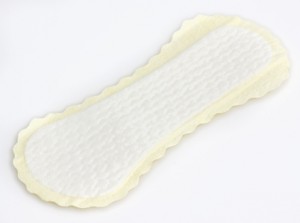 I like enforcing sissy panty liner training for a variety of reasons.  First and foremost, I like to humiliate feminized gurls like you.  I also know how often some of you are making messes in your pretty panties.  That simply won't do, so it's time to remedy that.
First things first…you all do have panties, correct?  I cannot fathom that you would have read the writings of Ms. Isabelle and myself this long and not have bought panties.  But if you don't have some, get them now.  Consider that an assignment.  If you are resistant to wearing panties, all the better.  Don't think that you will get to slide by with some utilitarian pair.  I want you to buy something nice and feminine.  I particularly like these Betsy Johnson panties, so getting those and giving me a cam show with you in them will earn you extra stars.  Sending Ms. Isabelle and myself Amazon gifts cards to buy our own pairs will earn you even more stars.
Feminization Shopping Assignment
Alright, now that everyone has at least one pair of panties, it's time to begin your sissy panty liner training.  You are not going to skate by and order these online.  No, you are going to to your local drugstore, and you are going to buy panty liners to put in your sissy panties.
Note that you are not to just sweep down the feminine hygiene aisle, and furtively knock a box of panty liners in your cart.  That wouldn't be any fun for me at all, sissies, and when in doubt, I refer you back to the rule about this always being about my fun.   No, darlings you are going to stand in the aisle and carefully, word for word, read the description and product benefits of three different brands of panty liners.  Aloud.  No mumbling.  At some point during your sissy consumer research, you are to tilt your head to the side, visually examine the products in front of you, and bemoan the fact that you don't know which brand is best to absorb the mess that you make in your panties.
Then you are to call in and tell me about the experience.  Bonus points will be awarded to anyone that surreptitiously takes a video of themselves doing this, and posts it online for my amusement.  Double bonus points for anyone who calls me while they are doing it.