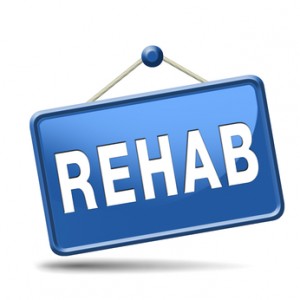 I'm glad to be back home, and ready to  soon start practicing more phone sex therapy for sissies. It's been awhile since I've had the pleasure of kicking back, picking up the phone, and listening as some cuckold, panty boy, cocksucker, or other type of sissy pours all their need into the receiver.  Whether it is the first time we've talked or the hundredth, I so enjoy seeing what each new client brings to the table in terms of kink, devotion, etc.
The mind is my favorite playground.  I know that people that like to just grunt and jerk off for a few minutes don't think of what I do as being therapy.  They think of it in purely sexual terms.  They are unable to see how therapeutic it is to talk to someone who really understands and enjoys the dark, hidden places in your soul.  That's why I chose not to engage with those types of callers.
Sissy Rehab with a Twist
I offer many of the same services as traditional therapy. We talk, and we explore. However, traditional therapist may try to rehabilitate you. They may not be empathetic to alternative sexuality, gender identification, cross dressing, or sissy fantasies. They might wince if you wished to discuss becoming a sissy eunuch, and they likely have no clue why talking about a certain style of panty is guaranteed to get your motor running. They also can't discuss cream pies with you, or tell you that yes, dear, you *will* suck a cock for them.
Traditional therapy just isn't fun, darlings. Not like phone sex therapy for sissies!  Not only am I knowledgeable and caring, but I also like to toy with you, and if you've been especially good, I'll let you make a mess in your panties.  Which is something that a traditional therapist certainly won't do.
I'll be taking calls again next week, so get your appointments in.  Dr. Lily will be in session!