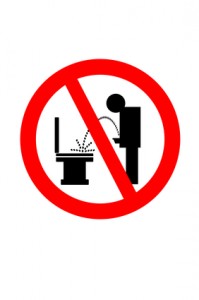 Feminization assignments can be such fun.  While I enjoy a variety of them, I must confess that the ones that have a liberal amount of  humiliation in them are among my favorites.  After all, sissy phone sex sluts like yourselves need to amuse me, and your humiliation amuses me a great deal.
That said, I tend to *not* like, and therefore don't give out, assignments that overly involve another unknowing party.  I believe in consensual play, and that includes phone sex feminization assignments.   So don't expect that I will be sending you out to ask the counter girl at Macy's which color of lipstick will enhance your lips as they stretch around a cock.  That's just not going to happen.  Nor will you do such things on your own.  You are to be well behaved at all times, and understand that your behavior is a reflection not only on you, but on your training.  Which, in turn, is a reflection on me.  So it would behoove you to mind your manners.
Small Feminization Assignments with Lasting Effects
I tend to enjoy handing out feminization assignments that have a cumulative effect.  The death of your manhood…or what you believed to be your manhood…by a thousand tiny cuts appeals to me.  One of my favorite ways of doing that is your new assignment.  This is an assignment that you are expected to adhere to permanently.
Going forward, you are not allowed to stand up and pee like a real man.  You now must sit with your pussy stick pointed downward between your legs when you urinate.  I don't care if you are in the privacy of your home, or in the middle of a crowd of 100 males, that is what you will do.  Standing to pee is one of the things that outwardly differentiates males from females.  Removing that from you pleases me.  For most people, that means that 6 -7 times a day, that you will be reminded of what a feminized tool for me that you've become.
It makes me smile just to think of it!