Helping The Sissy Diva Get Ready For The Big Date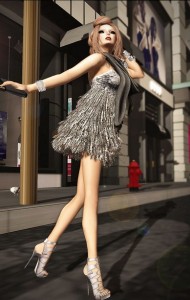 Let's start off by saying that I know a thing or two about being a Diva myself, which means that I know exactly how to help a sissy Diva get ready for her big cocksucking date.
Being the Diva's that we are, we started out the day at a spa where we had pedicures, manicures, waxing, and massages. We then hit the tanning bed for a few minutes before we picked up smoothies and headed home to really start getting ready for the big date that night!
We gossiped and chatted excitedly as we went about putting on only the hottest and trendiest make-up that had us looking like Goddess's. I then helped her with her GORGEOUS long  tresses that makes her look like a real sissy Diva even before getting dressed.
I know that anyone would be jealous of this sissy Diva's luxurious head of  hair! She was looking so hot already, especially with those pouty bright red cocksucking lips and all of her dazzeling jeweled accessories.
 A True Sissy Diva Standing Before Me
We had both picked up a sizzling hot little mini-dress and matching strappy stilettos the day before when we were out shopping. As I zipped up her dress, the sissy Diva  pulled up her matching thigh high stockings that just barely showed when she crossed her legs.
The strappy stilettos finishing off the ensemble. She spent a while staring at herself in the mirror, twirling around slowly taking in her stunningly sexy body; A true sissy Diva was standing before me.
Being a true sissy Diva means believing in yourself! Your presence and confidence filling the room as you strut around in front of the mirror, prancing and preening like a runway model. There was a distinct look in my sissy Diva's eye that told me she believed that she was the best cocksucker around and she was about to show her lover just what she was made of!
Would you like to look as stunning as my sissy Diva?  All you have to do is call and be ready for my expertise in creating the perfect sissy Diva.
Until later…….
Ms Isabelle