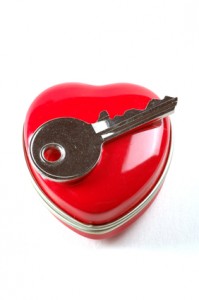 Roses are red
Violets are blue
I will take your orgasms
Away from you
**
Happy Valentine's Day, playthings!  Did you enjoy yourselves?  Perhaps you had an explosive orgasm.  Or two.  I know I certainly did!
If you did, I hope you really savored it.  If you didn't…well…you may live to regret that.  Because Spring will soon be in the air, and that generally means that as hemlines rise, so do your libidos.  Which, of course, is the perfect time for you to get locked into chastity for me!
Reasons to Get Locked in Chastity
For the uninitiated, it is often difficult to understand why someone would get locked in chastity.  Which is actually a pity, because chastity play is one of my favorite things.  Let's take a look at the Top 5 Reasons why it's a good idea to get locked in chastity, shall we?
#1 – Refer back to it being one of my favorite types of play.  Pleasing me should be the ultimate goal always.
#2 – When you get locked in chastity, you no longer have control.  That is submission, and it's incredibly freeing.  It can also be incredibly difficult.  Challenging yourself is good.
#3 – Getting locked up means that the world takes on a type of intensity that it never had before.  You become acutely aware of sensation, time, and space.
#4 – Edging becomes mind blowing.  You may *think* you've enjoyed standing on the edge of orgasmic bliss.  But you haven't experienced anything until you are doing it under my direction, when I've unlocked you for playtime.
#5 – When and if I allow you to release, your world will be forever altered.  You may doubt my word as you read this, but trust me….you will come to crave the state of being chaste, and will hope that I will deny you longer.  Why?  So you can continue to please me, and because with each passing day, the power of the denied orgasm builds.  When I unleash it, I will own you for all time.
I can't think of a better reason, can you?
PS…If you've been trying to reach me for a session, please see my Schedule page for updates.